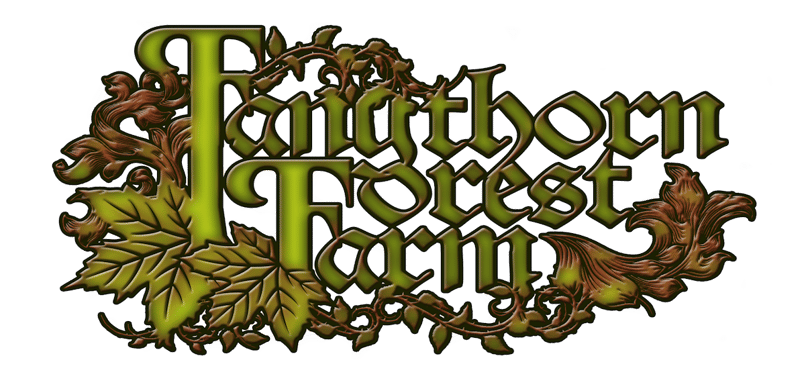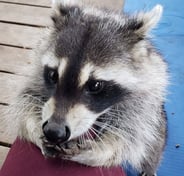 This is Riley, one of our resident raccoons.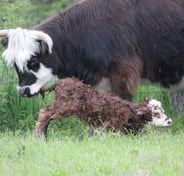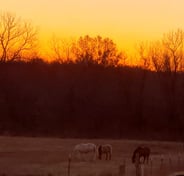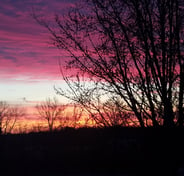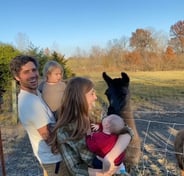 Kuzco is always a hit with visitors!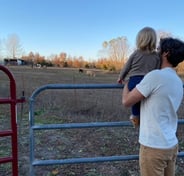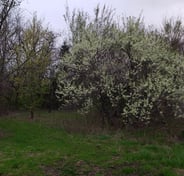 Wild plum trees in blossom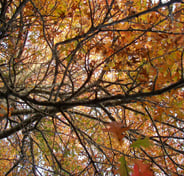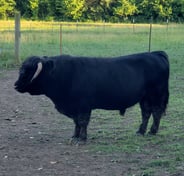 Taurus is a magnificent bull!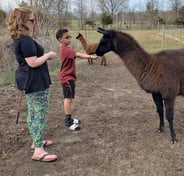 Kuzco is really good at making new friends - especially if they have treats!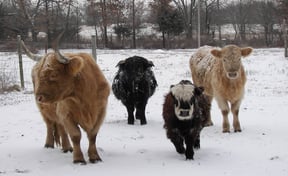 The original four: Goldie, Taurus, Sophie and Blondie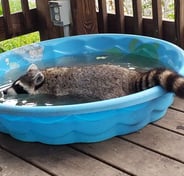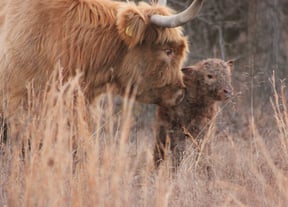 Goldie and Tarbh on his birth day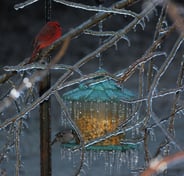 Birdfeeder after an ice storm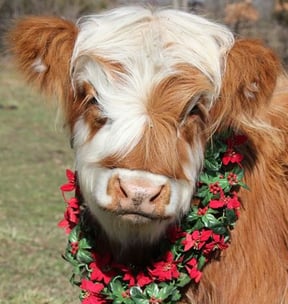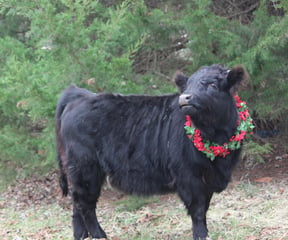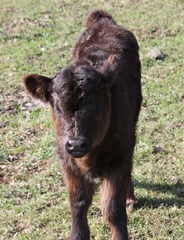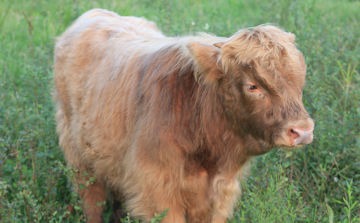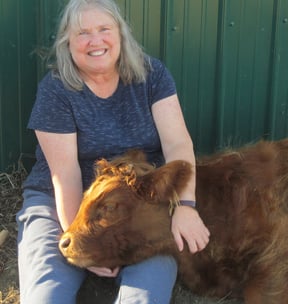 Dearg thinks he's a lap bull!