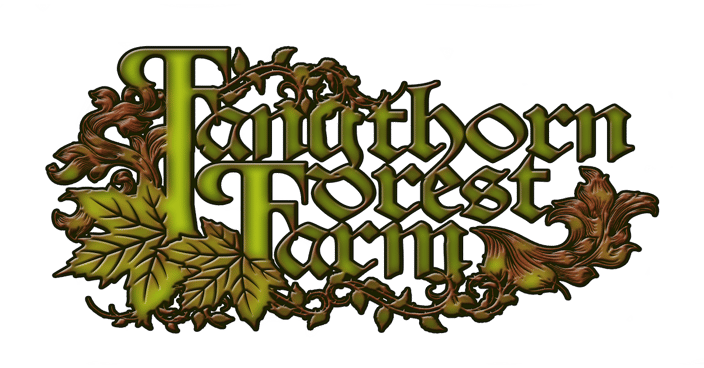 All llamas, alpacas and crosses between the two are in the camelid family (we often call them camels for short). Cria is the general name for the babies of either llamas, alpacas or the crossbreeds. All of our babies born between 2017 and 2020 are huarizos. A huarizo is a llama/alpaca cross and we think they display the best of both parents!
We have many beautiful fleeces available in our store.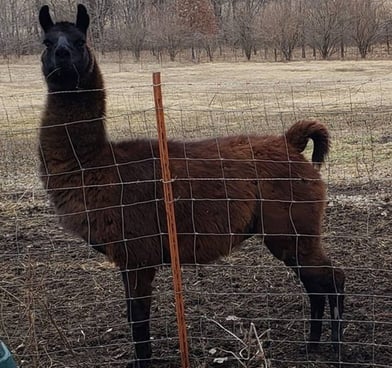 Kuzco is a male llama and was our herdsire until he was gelded in 2019. He still takes very good care of the female alpacas and crias and always supplies us with some exceptional fleece. $600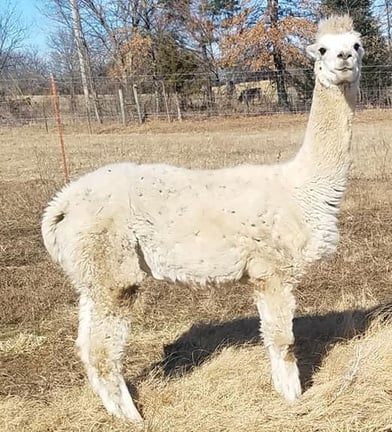 Honey Bear is one of our older female alpacas. Her beautiful white fleece is so soft and fun to work with!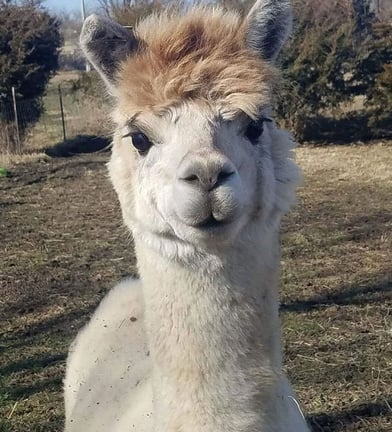 Amy Amiga is one of our female alpacas. She has lovely eyes as well as wonderful fleece!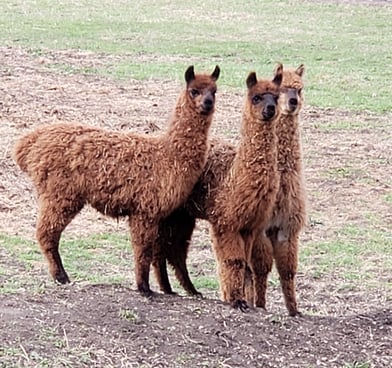 Sunny, Stormy and Sandy b. 2017
Sandy (far right) is an intact male huarizo. $500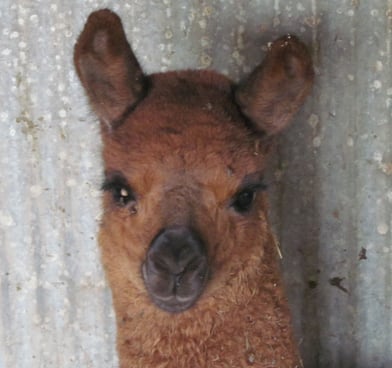 May: b. 2020 (guess which month). Sire, Kuzco. Dam, Amy Amiga. Female huarizo with a lush brown coat.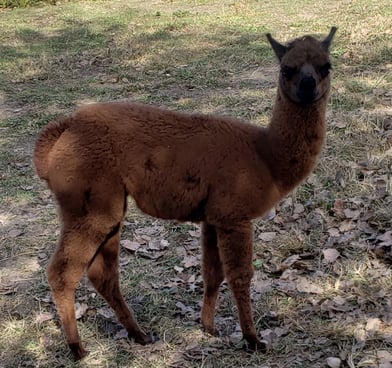 Mannie: b. 8/2020. Dam: Sunny, Sire: Sandy. The smallest of all of our babies, but growing fast!